RTTC National Hill Climb Championships – Charles Coleman Takes 10th Spot!
Pic 1 Rider #157 on the Stang, courtesy of Paul Jones (Bristol South CC).
Pic 2 Club Hill Climb circa 2007. We sent Charles up the steepest, baddest incline we could find.
Pic 3 (below) The Stang.  
As a club we've had a lot to shout about this year but having a club member represent the club at a national level and beat some of the best out there is something new. 
After a pretty stellar hill climb season (1 x overall win, numerous podiums and too many team prizes to count) Charles headed off to the Stang on the Yorkshire/County Durham full of confidence to tackle the approx 8-9 min, 2 mile climb. The muscle memory from a similar effort in the Minehead CC hill climb on Porlock Hill in late September would surely have helped him focus on the effort ahead on an especially 'grim oop North' kind of day. A howling tailwind was the only consolation amongst the driving rain, low temperatures and overall bleakness.
Starting 157th of 180 riders Charles posted a very quick 8:29.2 (16.473mph avg.) and with most of the big hitters still to come, only 9 would go quicker with the winner Tejvan Pettinger posting 7:57.7.  Boom! Top 10 at the nationals in the bag. The results sheet make very good reading seeing Velo Club Walcot completing the top 10. Full results.
Along the way Charles beat at least two previous national hill climb champions and was the highest placed non-sponsored rider. Next year he says he may even do some specific hill climb training. Watch out everybody is all we can say.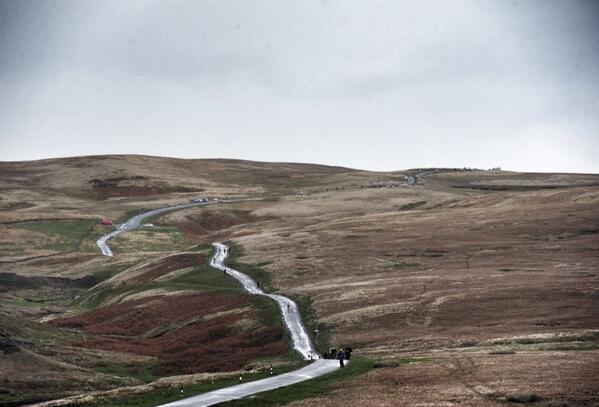 http://vc-walcot.co.uk/wp-content/uploads/2015/03/logo.jpg
0
0
Velo Club Walcot
http://vc-walcot.co.uk/wp-content/uploads/2015/03/logo.jpg
Velo Club Walcot
2013-10-29 09:59:00
2015-03-27 22:20:44