Club Events
If you don't do anything else all year, these are the three-line-whip events because they are our own promotions and we pride ourselves on organising the most fun cycling events on the South West calendar:
Classics Ride tbc
Traditionally the day of Paris-Roubaix. Arran Armstrong is hatching his latest fiendish route, hopefully including two golf courses this time. Afterwards you'll be able to relax back at the Bath Brewhouse and watch the big race. Other local clubs very welcome, it's free! Watch out for details in club newsletters and Instagram for non-members.
Midsummer Madness tbc
Get lost in obscure lanes on the longest evening of the year, find your way back to food and beer, what could possibly go wrong? Venue yet to be decided. Lots of groups and starting times from Cadence Cycles. Other local clubs very welcome, it's free!  Watch out for details in club newsletters and Instagram for non-members.
Dorothy House 'Bake-Off' Ride-Out tbc
Based on the success of 2019  event, we'll be doing this one again and it's all about our cake-making prowess. Start practicing your recipes now. £10 suggested donation to Dorothy House. We raised £1,400 in 2019 and intend to surpass that in 2022. Watch out for details in club newsletters and Instagram for non-members.
VC Walcot Hill Climb, Claverton Hill tbc
Our longest-standing event with a legendary reputation in the West Country cycling community. This year we are continuing our push to get as many club members riding as possible, plus of course it is an 'open' event for all cycling clubs to enter, both local and further afield. The cider barn at the end of the race was a great success in 2021.
Audax Events
Audax: long(er) distance, non-competitive routes, often involving an element of self-navigation and road-less-travelled routes and fabulous cake stops.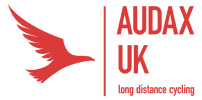 Audax Club Bristol; GWR cycle rides showcasing the southwest and beyond based on the extent of the former GWR Railway
These rides are organised and validated under the regulations of Audax UK.
Sportives
Unlike Audax events that are simple and self-navigating – which in itself is the challenge for many – Sportive events are signposted with usually well-stocked food stops and finisher medals and the like which of course means they are sometimes a bit more expensive to enter. These are Sportives that we know from experience offer good value for the overall experience. 
UKCE Wiltshire Classic Saturday 12th March 2022
The Wiltshire Classic, crisscrosses the rolling countryside of Cranborne Chase AONB. The area is rich in history with the route passing through numerous Saxon villages including Rockbourne, which is home to an Ancient Roman villa dating as far back as the Iron Age to the 5th-century.
With all three routes starting out from Salisbury Racecourse in Wiltshire the route crosses into Dorset, then Hampshire before returning back to Wiltshire.
https://www.ukcyclingevents.co.uk/products/the-wiltshire-classic-sportive
UKCE New Forest Classic  Saturday 9th April 2022
Another popular event with VCW riders
https://www.ukcyclingevents.co.uk/products/the-new-forest-classic
Flanrou , Somerset Levels- 2022- tbc
 120km or 80km, mixed, mainly road terrain, flattish profile with some Classics inspired surfaces,
Tour de Bristol  Saturday 9th April 2022
40/65/100k rides with the two longer ones into Wales which our member Peter Corcoran says was useful practice on some of the same roads as the longer Black Rat later http://tourdebristol.stpetershospice.org.uk/support-us/join-our-events/tour-de-bristol/
Cotswold Spring Sportive Easter Monday 18th April 2022
Route options and not too far to travel if you fancy an outing on Easter Monday http://www.veloevents.co.uk/csc/
Taunton Flyer Sunday 1st May 2022
3 route options over the Blackdown hills, 163/100/60km with some quite challenging climbs, event HQ is Taunton Racecourse. Well established, friendly event: https://www.tauntonflyer.co.uk/
Isle of Wight Randonee – no date on website when checked 12/1/22
 
This has been a well loved VCW event for the last few years, not least because it is FREE to enter. Ferry and places get booked early, so be quick if this one interests you, and it should: https://www.cycleisland.co.uk/
Caledonian Etape Sunday 15thMay 2022
A Scottish classic that has received really good reports from the likes of Jon Cameron and the Buxtons,   if you fancy an event further afield then this seems to be a favourite
https://www.etapecaledonia.co.uk/
Sunday 22ndhMay, always the busiest sportive day of the year, this year's options: 
Somerset 100 Sunday 22nd May 2022
 
Hosted from the legendary Sweets Tea Rooms, flattish route profile, normally attracts a good turnout from VCW. https://www.britishcycling.org.uk/events/details/193345/The-Somerset-100
http://www.somersetcycling.com
Black Rat Sunday 22thMay 2022
Another VCW favourite, if a hillier profile appeals, with a glass of Black Rat cider at the finish: https://www.blackratcycle.co.uk/
Ride London Sunday 29th May 2022
RideLondon – the world's greatest festival of cycling – returns on Sunday 29 May 2022, with a new format, exciting new routes and a new partnership with Essex County Council.
At the heart of this celebration of all things cycling is the RideLondon-Essex 100 challenge – a unique opportunity to ride 100 miles on traffic-free roads through the heart of London and neighbouring Essex.
The event will start on Victoria Embankment and finish to rapturous applause at Tower Bridge, with 65 miles through some of Essex's most beautiful countryside and villages in between. The full route will be announced in early 2022 https://www.ridelondon.co.uk
Bike Oxford date tbc 2022
Organised by Iconic Events, the same folks who organise Bike Bath, the deal with this one is you get free entry if you help at Bike Bath later in July. This year there will be options to start either at Oxford University Rugby Club or Chipping Norton Rugby Club so we'll decide later which one when we have more of a concensus on who's riding. Stand by for full info later on the volunteering plan, there will be a discount code issued to claim your free entry: https://www.bikeoxford.co.uk  
Rugby Sportive not sure if this is happening in 2022
A new event this year from the Bath Rugby Foundation, easy to get to from Bath and sure to attract a good contingent from local clubs, choice of distances starting and finishing at Corsham Rugby Club: www.therugbysportive.com
 
Mendips Lakes & Lumps Sunday 12th June 2022
43miles including Cheddar Gorge and Burrington Combe and includes free entry to the National Trust's Top of the Gorge Festival over the weekend: https://www.mendipsride.com
Dragon Ride Sunday 19th June 2022
A popular epic ride not for the faint-hearted in the Brecon Beacons: https://www.dragonride.co.uk/
Bike Bath  date to be confirmed for 2022
Our home sportive and based at The Rec, routes are currently being finalised. Like last year and in exchange for a free entry to Bike Oxford or next year's Bike Bath, we will be looking for volunteers after a fabulous VCW turnout for both volunteering and entering last year. Let's see if we can top that for 2020. Stand by for full info later on the volunteering plan, there will be a discount code issued to claim your free entry, especially if you helped last year. www.bikebath.co.uk
The Mendips Classic Saturday 9th July 2022
The Long, Middle and Short routes all make their way through the Mendip Hills Area of Outstanding Natural Beauty, creating a wonderful experience for all riders, with stunning scenery all around. Riders taking on the Long and Middle routes will experience the stunning surroundings of Cheddar Gorge. https://www.ukcyclingevents.co.uk/products/the-mendips-classic
We have also organised longer cycling trips in the UK and abroad